If you are already subscribe to our service, you should be able to use our Roku channel for free. If you are asked to purchase the subscription once again, please check out the issues below to find a solution:
Using a wrong Roku channel
We are currently running two different Roku channels:
KOCOWA <- (This is the one you want to use your subscription with)
KOCOWA on The Roku Channel <- (Not for your active subscription)
- How it looks when you search for "KOCOWA" on the regular Search section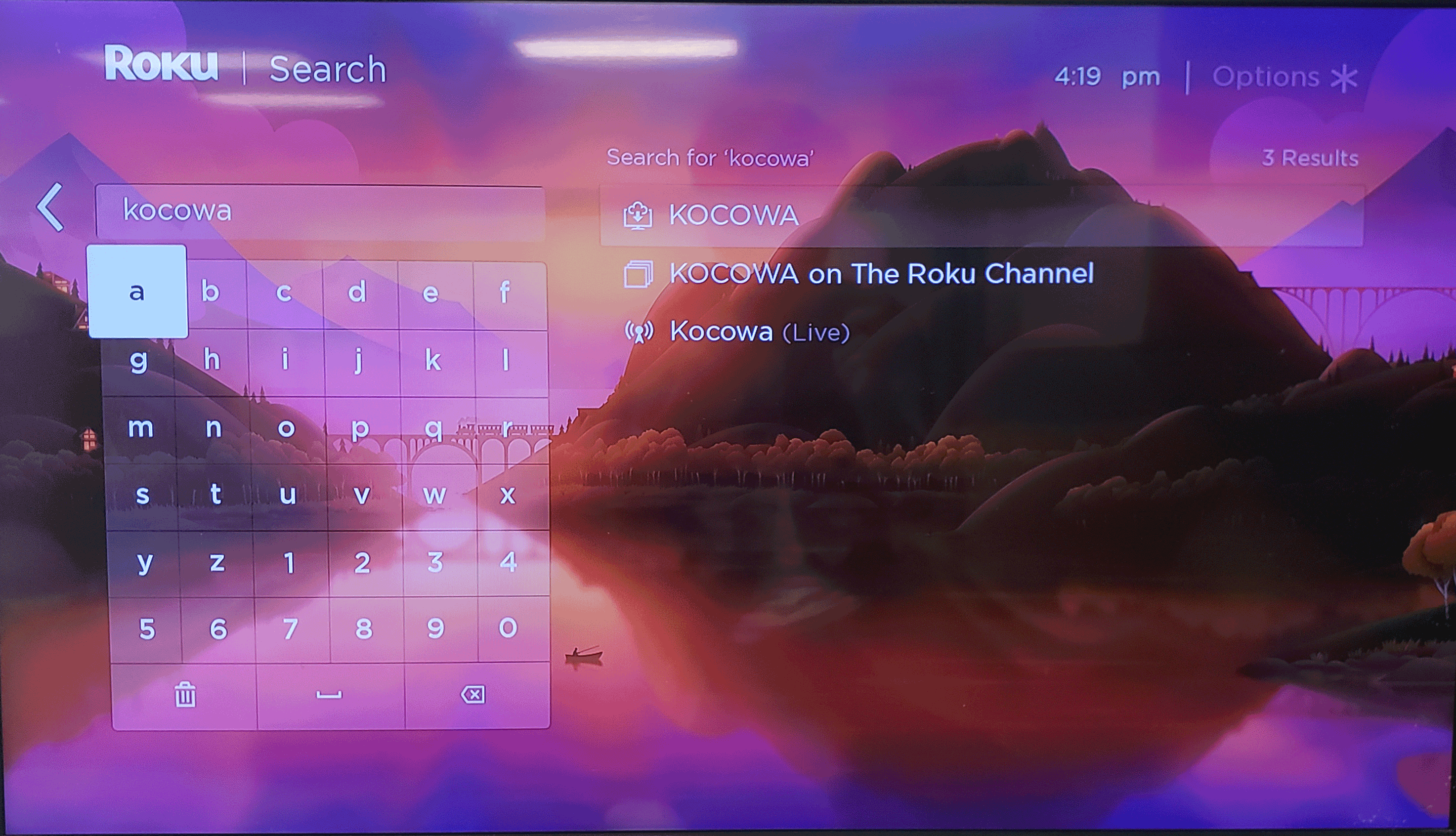 If you would like to download the KOCOWA channel for your subscription, please follow the step-by-step instructions below:
Go to Home on your Roku device
Go to Streaming Channels
Go to Search Channels
Type in 'KOCOWA'
Click on "KOCOWA"
Click 'Add channel'
If you are a current KOCOWA subscriber and find the Roku Streaming Channel below, you might want to download the different channel, which was mentioned above, to take advantage of your current KOCOWA subscription:
- This KOCOWA on The Roku Channel is not for your current subscription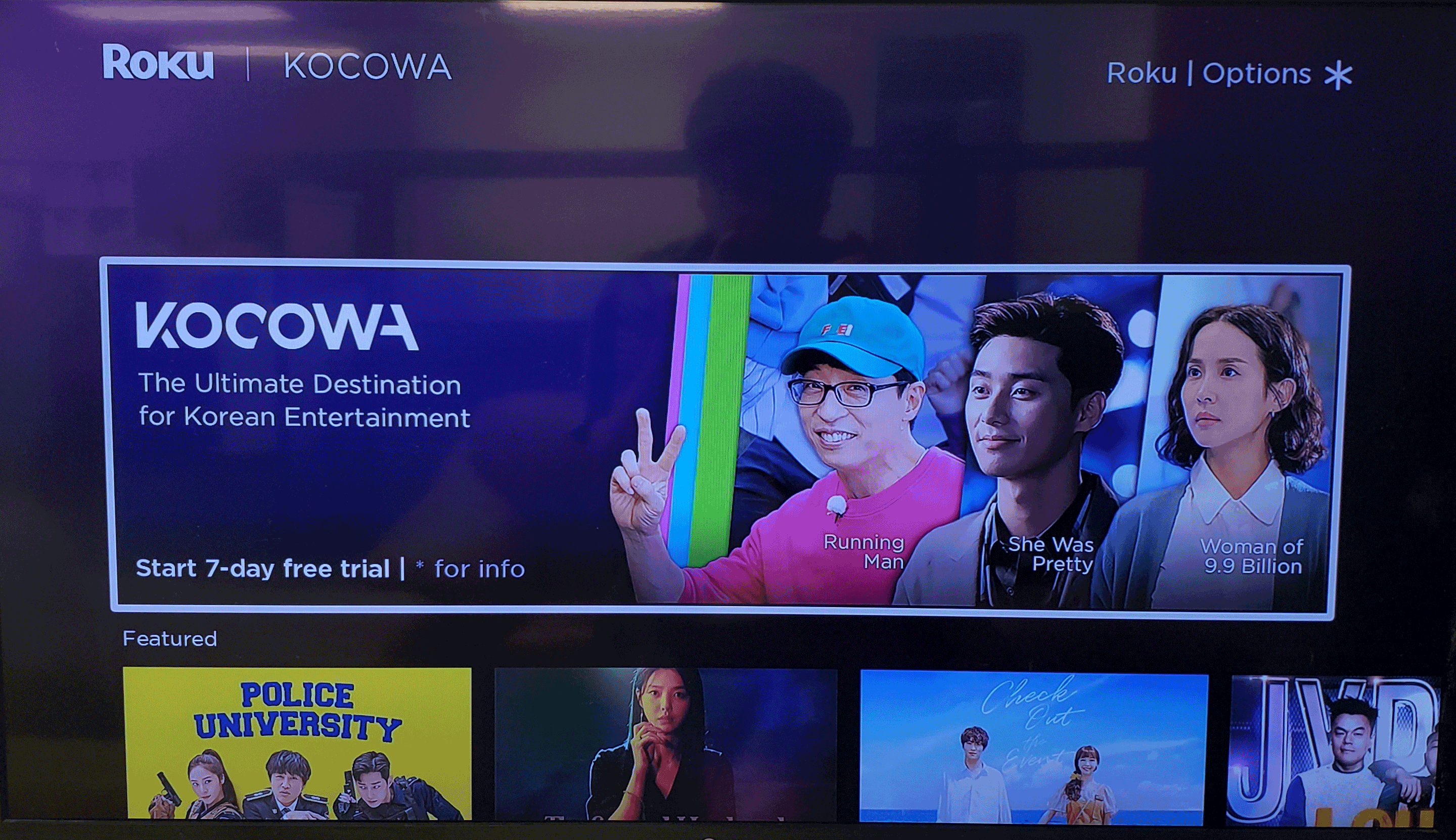 Signed into a wrong KOCOWA account
If you sign in to one of your accounts that has no subscription, you won't be able to use the KOCOWA channel. Please check out the email address on the top right of the channel, and make sure if you are signed in to your subscribed KOCOWA account.
- How to check email address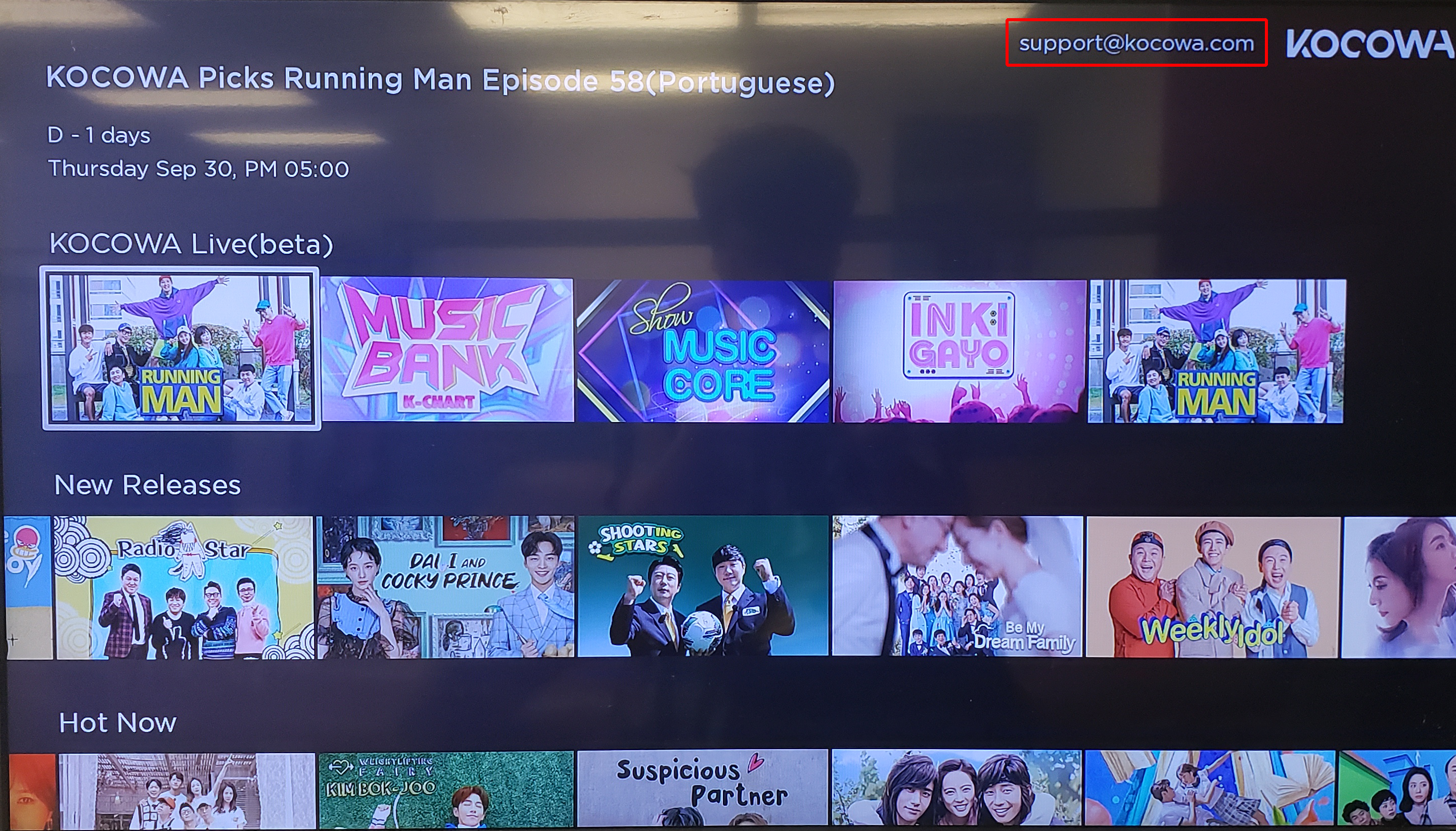 If you still have any questions, Contact us.